Eutectic gels also called "COOLPACK", "COLDPACK", "COOLPOUCH" and "COLDPOUCH" are used to guarantee your cold chain. Placed inside an isothermal box, an isothermal transport bag, an isothermal cooler or your own product; turns into an isothermal solution.
All of our eutectic gel ranges guarantee a temperature maintenance:
Positive between + 2°C and + 8°C
Positive between 0°C and + 12°C
Negative between - 25°C and - 15°C
Negative between - 10°C and 0°C
Ambient between + 15°C and + 25°C
Other temperatures on request
Easy to use, efficient and economical, our eutectic gels are essential elements in the preparation of your shipments.
For the dispatch of your fresh, frozen or ambient products, you will choose from our ranges the most suitable eutectic gels, taking into account your target temperatures, the desired dimensions but also the quantity of cold necessary to guarantee that your transported products are kept at the right temperature.
Intended for a multitude of professional users as well as for private individuals, they are easy to handle, easy to use and can be stored in the freezer for immediate use.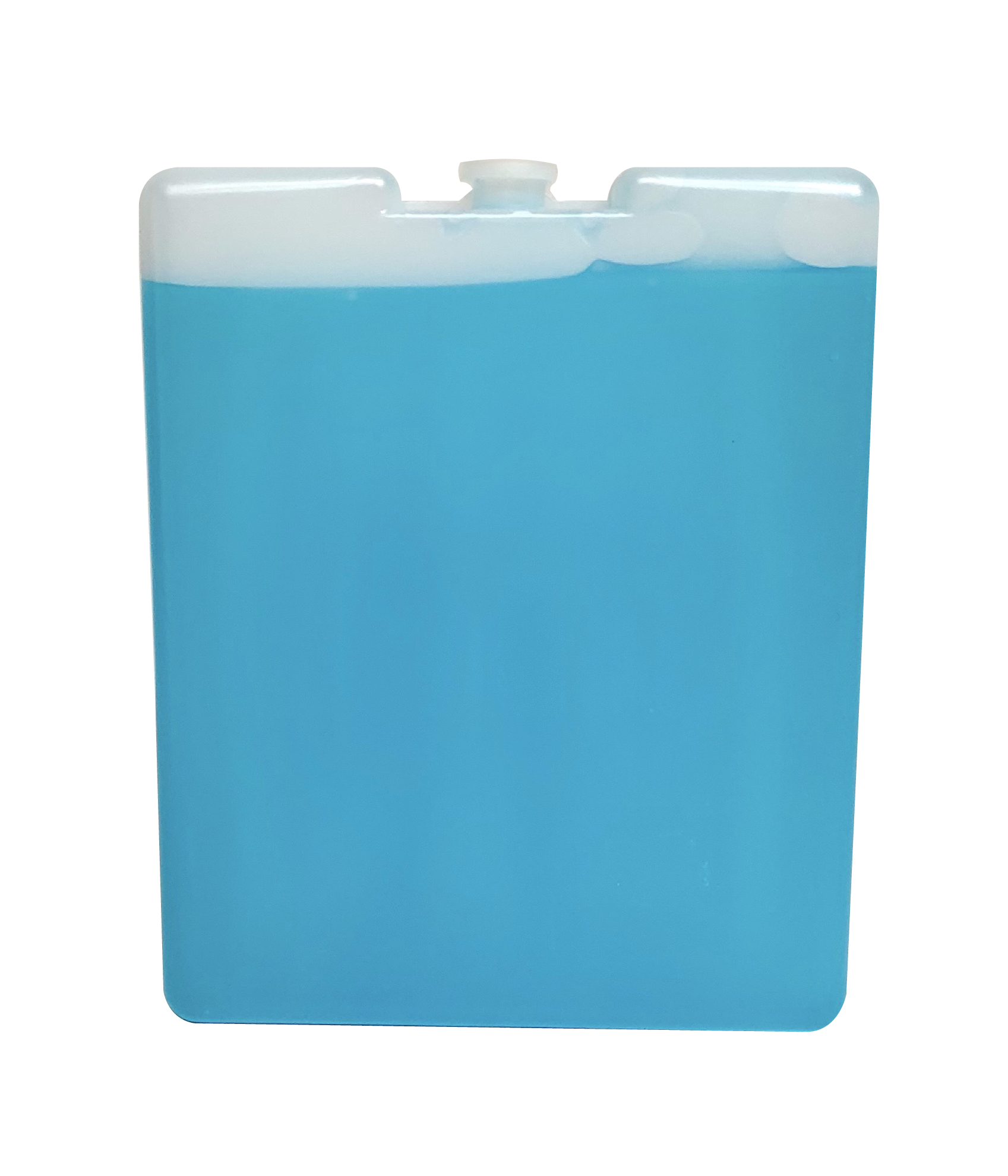 Item
Operating temperature
Freezing temperature
Weight (Gr)
External
dimensions
L x l x h
(mm)
Qty/ carton and / pallet
COOLP300G
+2°C/+8°C
-25°C à -20°C
300
132 x 91 x 30
48 / 2304
COOLP550G
+2°C/+8°C
-25°C à -20°C
550
171 x 136 x 30
24 / 1152
COOLP600G
+2°C/+8°C
-25°C à -20°C
600
171 x 136 x 30
24 / 1152
COOLP750G
+2°C/+8°C
-25°C à -20°C
750
184 x 144 x 35
20 / 960
Item
Operating temperature
Freezing temperature
Weight
(Gr)
External dimensions
L x l x h
(mm)
Qty/ carton and / pallet
COLDP365G
-25°C/-15°C
< -26°C
365
132 x 91 x 30
48 / 2304
COLDP650G
-25°C/-15°C
< -26°C
650
171 x 136 x 30
24 / 1152
COLDP900G
-25°C/-15°C
< -26°C
900
184 x 144 x 35
20 / 960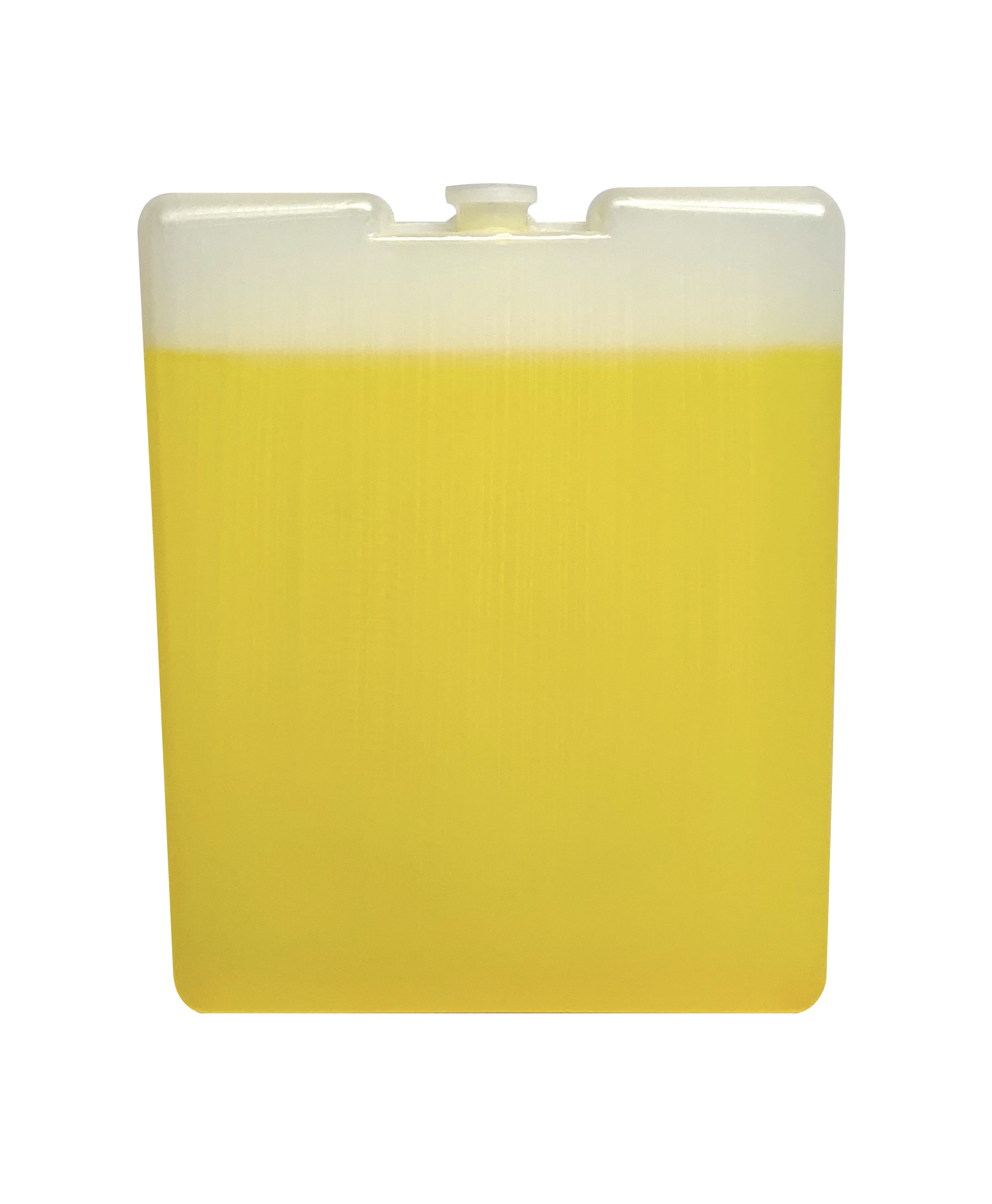 Item
Operating temperature
Freezing temperature
Weight
(Gr)
External dimensions
L x l x h
(mm)
Qty/ carton and / pallet
DCOLDP370G
-10°C/ 0°C
-25°C à -20°C
370
132 x 91 x 30
48 / 2304
DCOLDP640G
-10°C/ 0°C
-25°C à -20°C
640
171 x 136 x 30
24 / 1152
DCOLDP800G
-10°C/ 0°C
-25°C à -20°C
800
184 x 144 x 35
20 / 960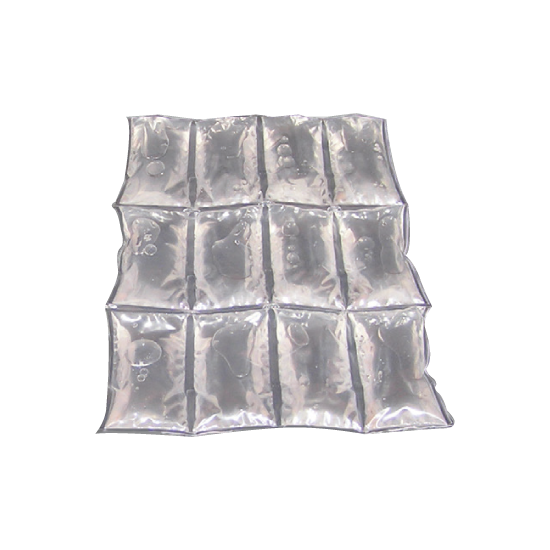 Item
Operating temperature
Freezing temperature
Weight
(Gr)
External dimensions
L x l x h
(mm)
Qty/ carton and / pallet
HYCOOLP150G
0°C/+12°C
-25°C à -20°C
150
150 x 90 x 22
130 / 5200
HYCOOLP500G
0°C/+12°C
-25°C à -20°C
500
270 x 180 x 22
44 / 1760
HYCOOLP1000G
0°C/+12°C
-25°C à -20°C
1000
360 x 280 x 22
22 / 880
Item
Operating temperature
Freezing temperature
Weight
(Gr)
External dimensions
L x l x h
(mm)
Qty/ carton and / pallet
HYCOLDP200G
0°C/+8°C
-25°C à -20°C
200
150 x 150
90 / 3600
HYCOLDP500G
0°C/+8°C
-25°C à -20°C
500
150 x 150
50 / 2000
HYCOLDP700G
0°C/+8°C
-25°C à -20°C
700
200 x 200
30 / 1200